We are proud to have a team of caring and responsible pet sitters who absolutely LOVE pets. All of us have pets of our own, and many of us have professional veterinary experience and/or years of experience caring for friends' and family's beloved pets.  Most of our team has been certified in American Red Cross pet first aid.
Here are several of our sitters.  Hover over an image to see the sitter's name and location; click on an image to read more about the sitter, and to scroll through all pet sitter bios.  
Please note that we assign pet sitters based on service area (clients are assigned the sitter who lives nearest to them).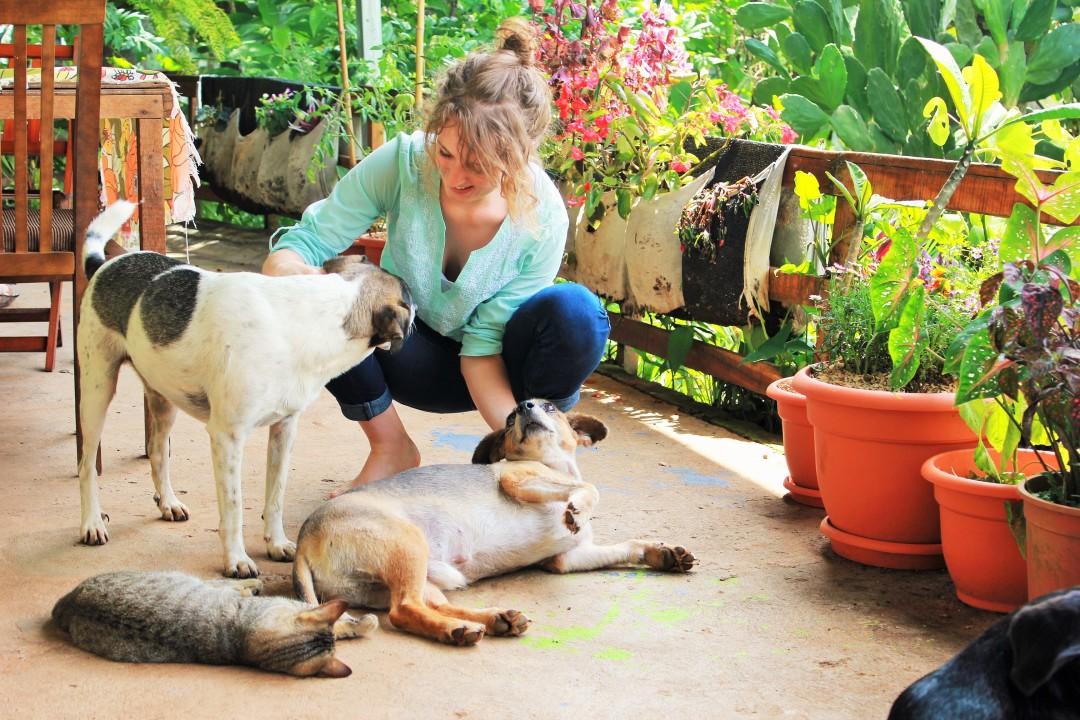 Gina C. in St Augustine
Hi my name is Gina. I'm 35 years young. A Northern California native, but now living in beautiful St. Augustine Florida. I try to be as active as I can everyday, which includes walking my 7 month year old boxer puppy. I also have a kitty named Tiger, she's under 1 year old. I really enjoy them and hope to meet and bond with your furry friends in the future as well.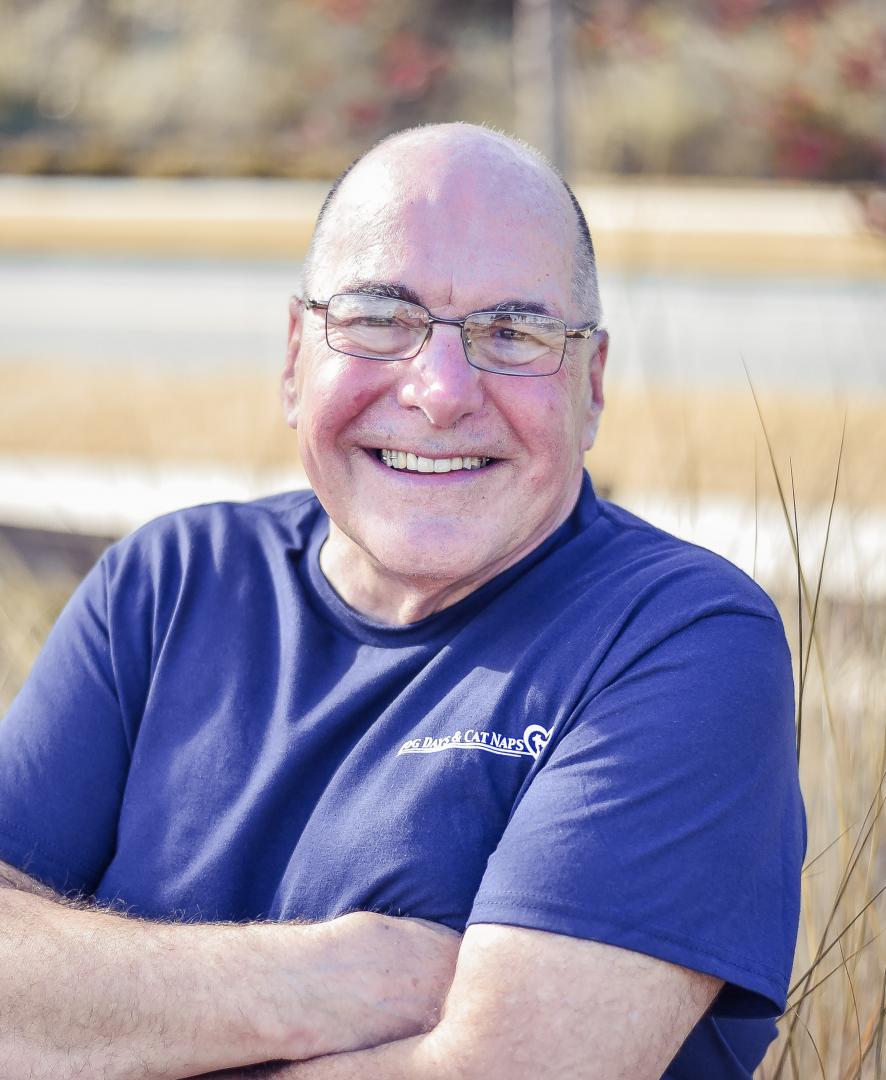 Joe Z. in St. Augustine
I am a Pennsylvania native, spent most of my adult life in Northern Virginia and have lived in St. Augustine for twelve years.  My career was spent in health care administration and I am now retired.  I have had a dog and/or cat for all of my life ( I received my first dog, a beagle, when I was 5).  I have three grown sons.  When they were young and living at home each one had a pet; two dogs and at least one cat at all times.  I have two chocolate labs at the present time.  I am and always have been an animal lover.  I love working for Dog Days and Cat Naps and look forward to caring for your fur/feather babies.
Ariel H. in West Palm Beach, FL
Hi, my name is Ariel. My whole life I've been blessed to be surrounded by all sorts of animals. I'm a huge cat and dog lover ,they are my favorites, but I've also worked with more exotic animals. My family are animal lovers and I was raised that way as well. Pets are family to me. I love being able to work with animals.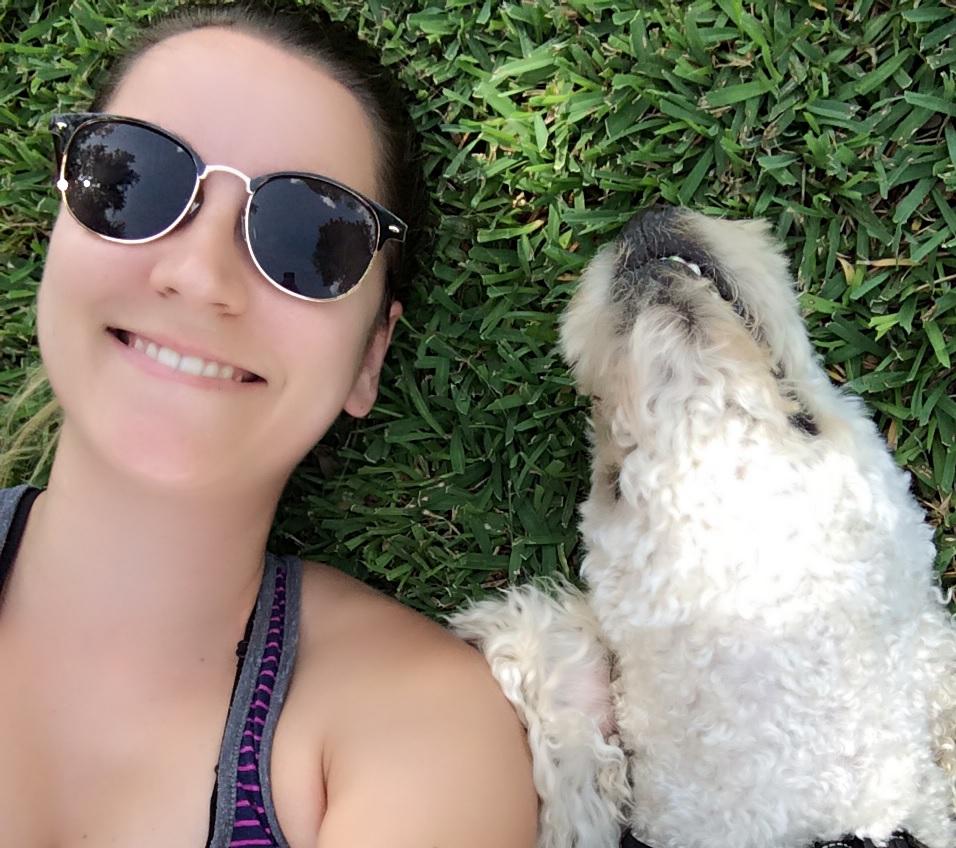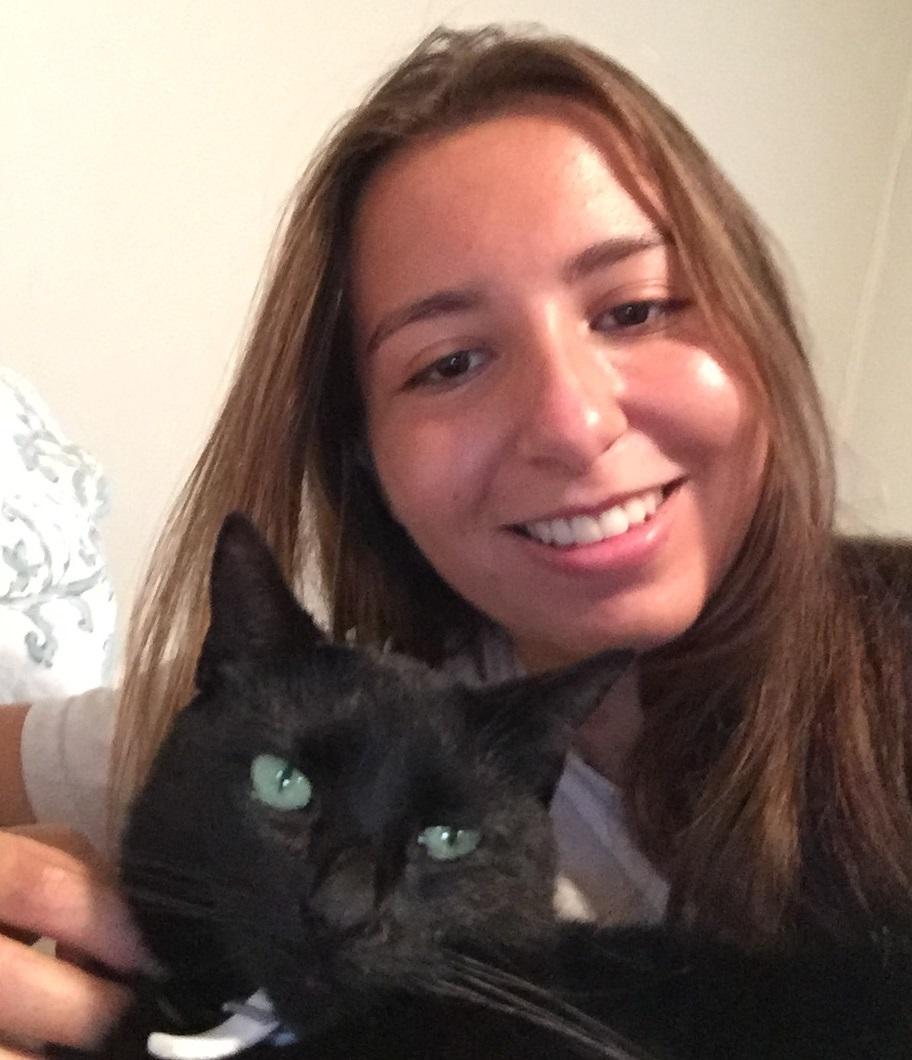 Novella M. in St Augustine
Hello I'm Novella and I love animals! I l care for all animals as if they were my own! I ensure every animal is cared and loved while their owner is away! 
Olivia H. in Ponte Vedra
Hi, my name is Olivia. I have never lived in a home without a dog or cat in the past 36 years :) I love animals! I have a 4 year old lab/golden retriever mix named "Rhapsody" and a cat, "Lucy". What I love about our pets is that they remind us to slow down & take peaceful moments. And most of all, they remind us to laugh and not take life so seriously!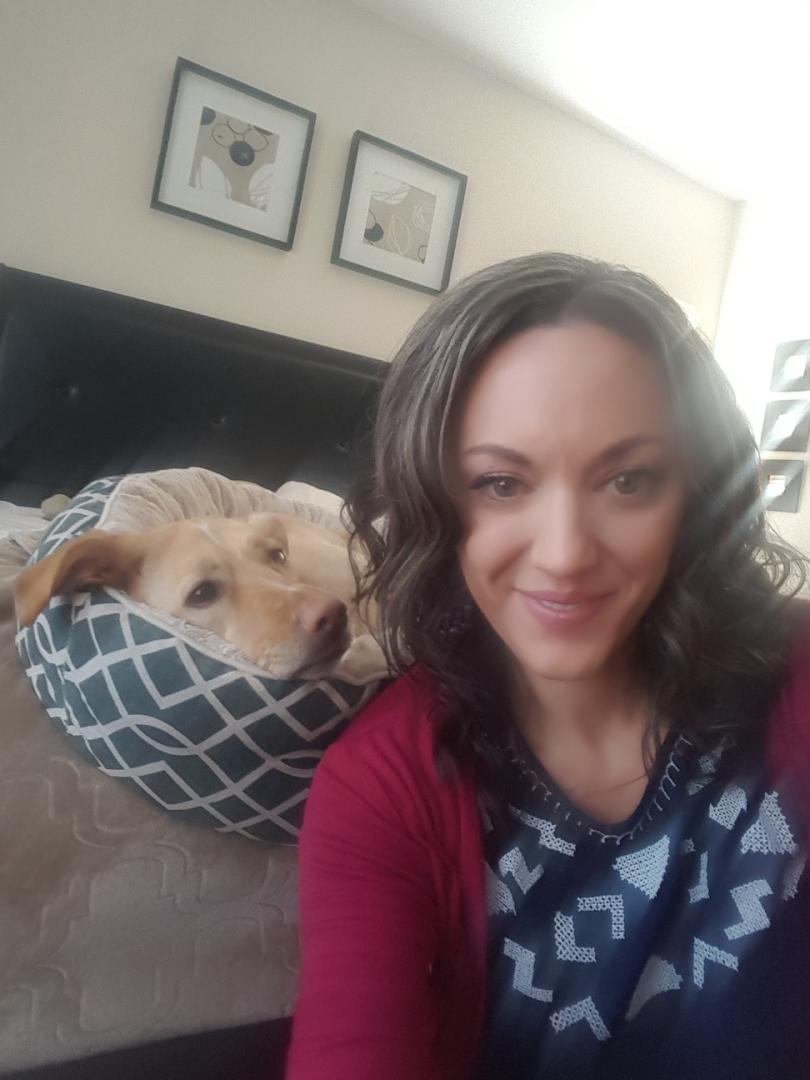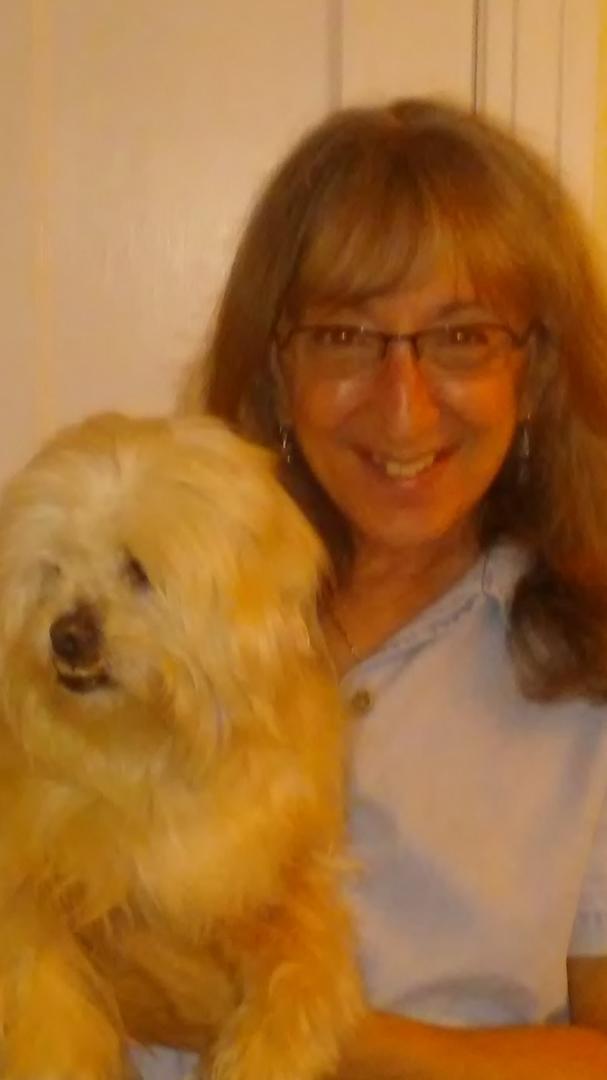 Mary Kay in Jacksonville
Upon retiring from 39 years as an elementary school teacher I wanted to stay active. I am already involved in doing music with my husband at community and church events. However, I wanted to do something else that would be giving and positive. I've always had at least one pet, usually more, since I was nine years old. I really wanted to work with animals, any kind! At the time, the Zoo didn't have openings for non-biology majors but then I found Dog Days and Cat Naps! I was very impressed with their professionalism, integrity and caring attitude. Now, that I work for them I am so glad to be a part of their team and love what I do!
Elizabeth F. in Jacksonville
Elizabeth is an educator and pet lover. She recently moved to Jacksonville from Athens GA and has been working for Dog Days since August 2017. Elizabeth has been pet sitting on and off for nearly a decade.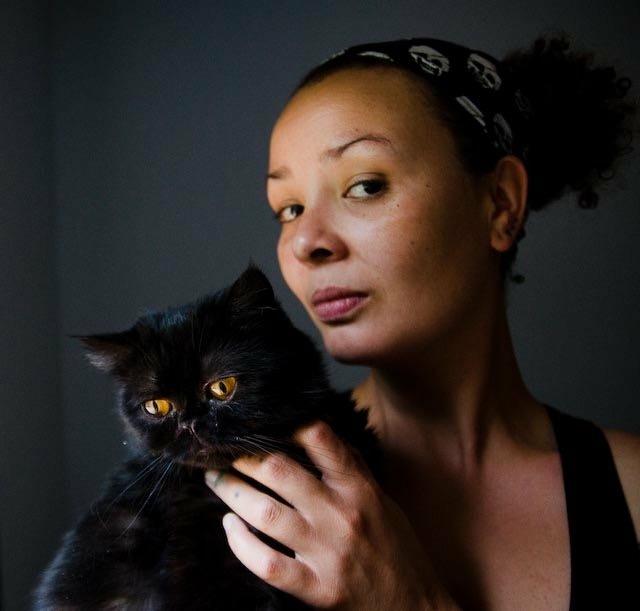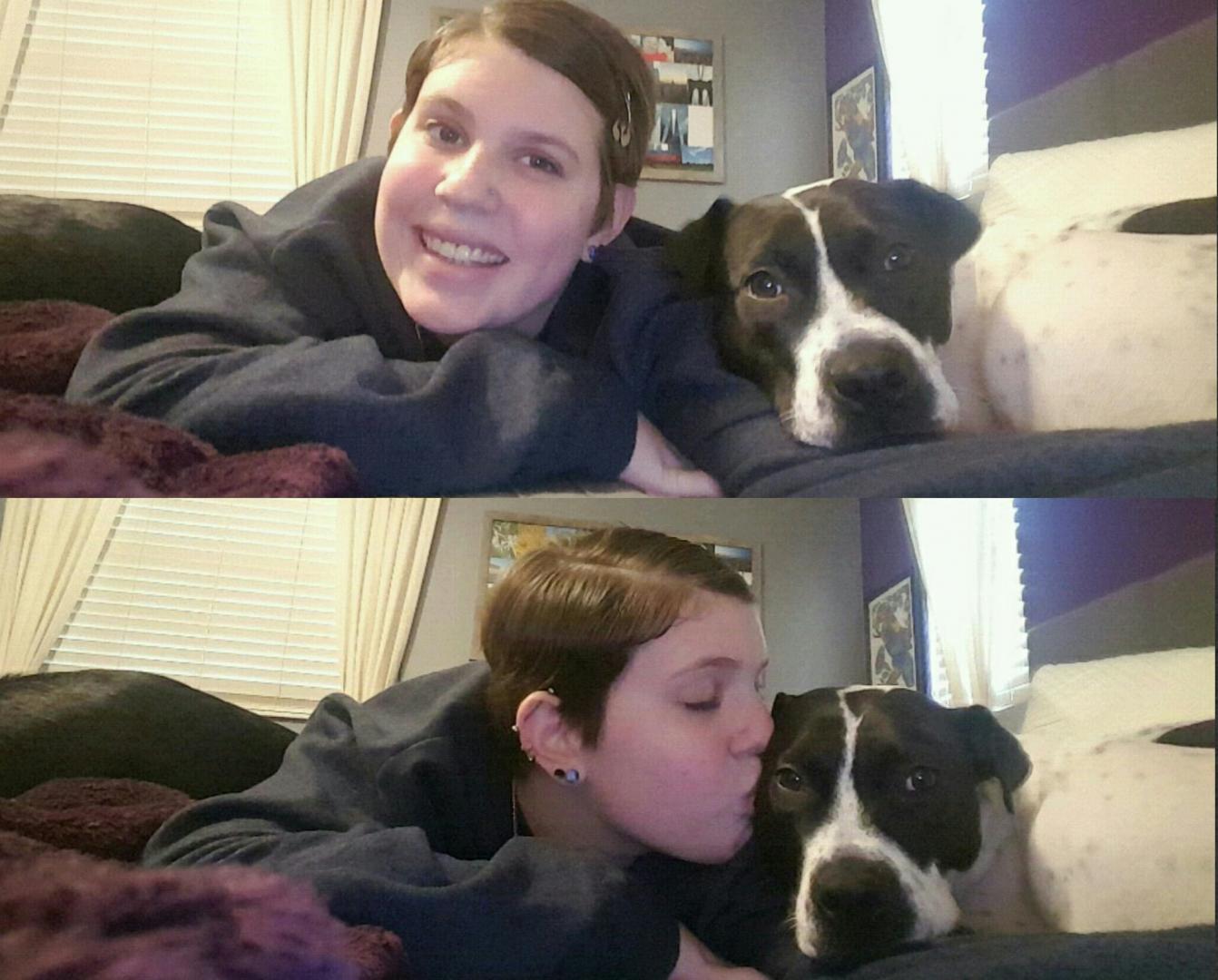 Hannah C. in Jacksonville
My name is Hannah and I am a huge animal lover! I currently have two dogs, two kittens, and three birds. However, I have worked with a raised a multitude of animals. Animals have always been an important part of my life and I plan to incorporate them into my career in behavioral psychology for which I am currently in school for. Whether your animals are furry, feathered, scaley, or anything else I would be thrilled to take care of them for you! 
Georgeanne S. in Jacksonville
My name is Georgeanne! I have been working as a pet sitter for about 2 years. I began in this business back in Michigan which is my home state. I love the extra time I get to spend with the animals in the this job. I do dog walking, pet sitting(daily visits), and overnight sitting. My full time job is as a personal trainer so the flexibility of that job allows me to work at Dog Days and Cat Naps which is awesome! I would love for the opportunity to care for your pet and keep them happy while you are away!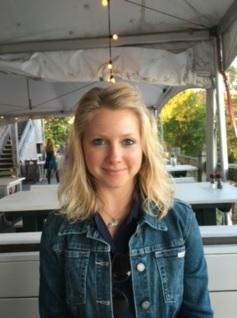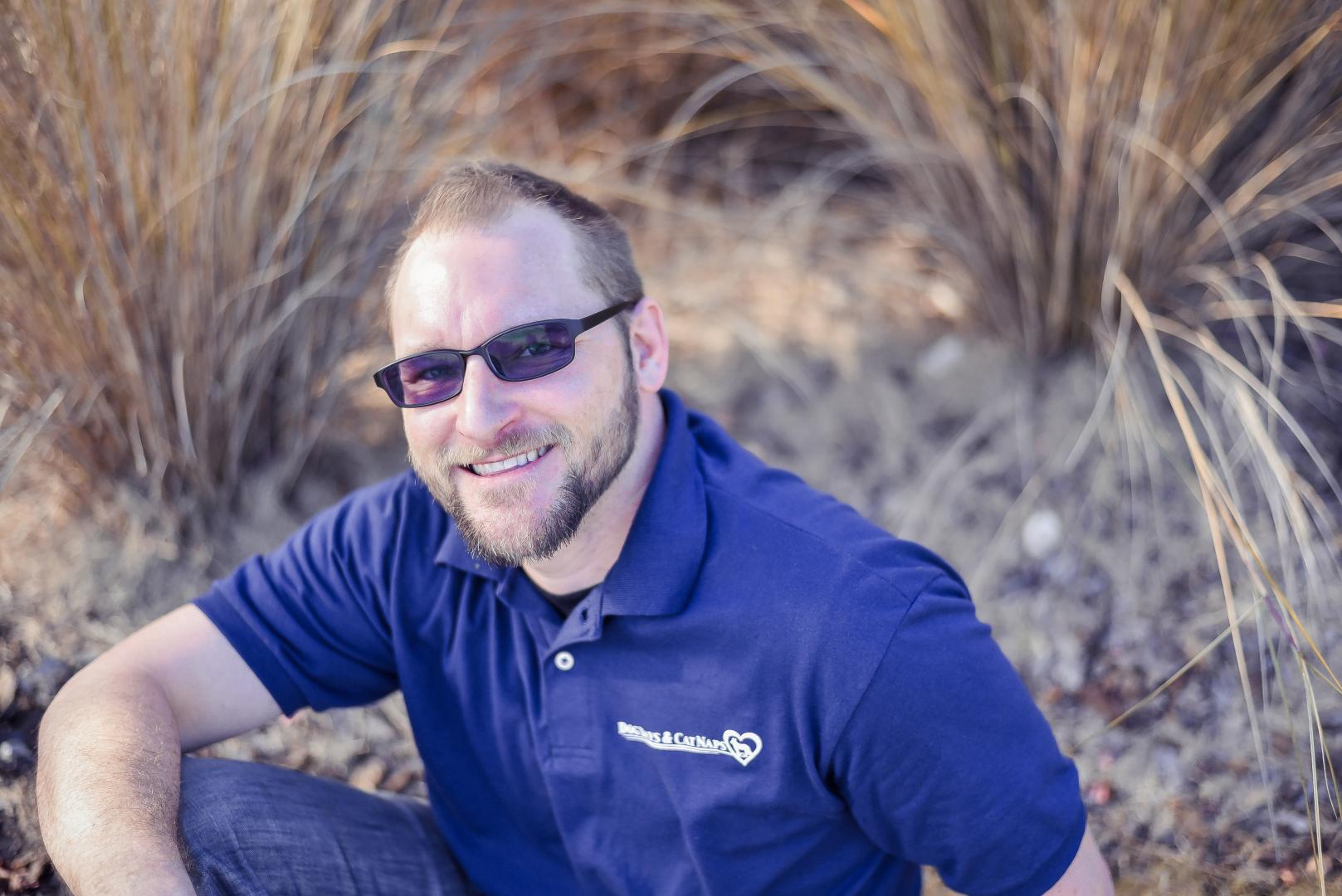 Matt D. in Jacksonville
Hi, my name is Matt and I currently have 4 dogs and 4 cats that I spoil rotten. I have rescued, fostered and adopted many animals in my lifetime. I began caring for my family's dogs and cats when I was young. As I grew up, my experience caring for animals broadened from dogs and cats, to rodents, reptiles and fish. I have been pet sitting for many years and I am the current Operations Manager at Dog Days & Cat Naps. I promise to treat your pets as if they were my own. I have certifications in Pet Nutrition and Veterinary Support Assistant and I'm working on my Pet First Aid and CPR certifications.
Will in St. Johns
I've been a pet lover my whole life. My wife and I have one daughter, who's away at FSU. The rest of our family consists of our 6 cats and one dog. I'm pleased to extend my love for pets to caring for yours when you're away. I am a retired Fire Fighter and after caring for people I now get to care for pets, (much more fun)!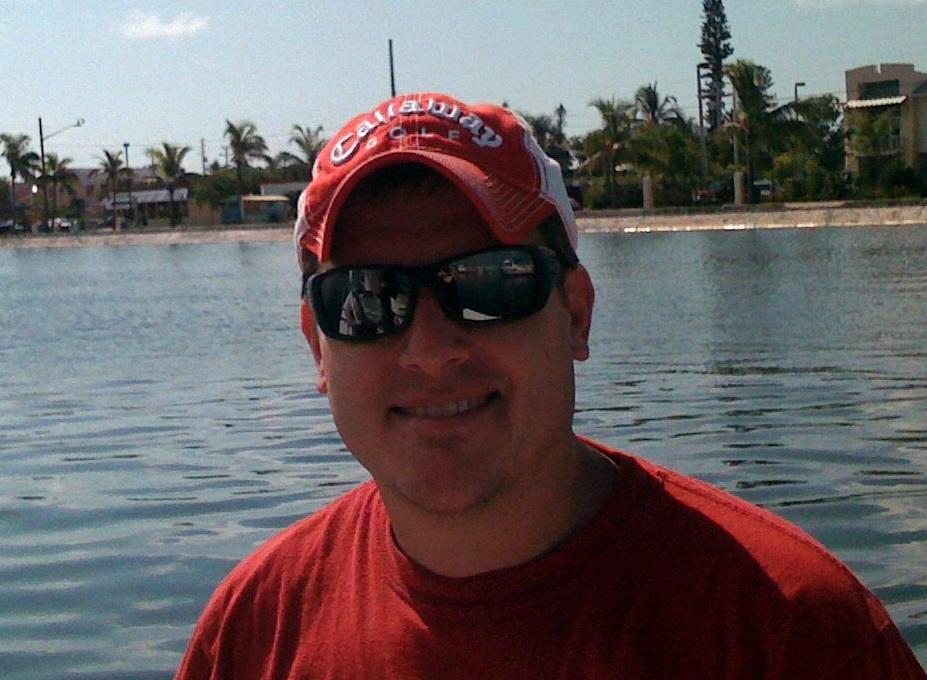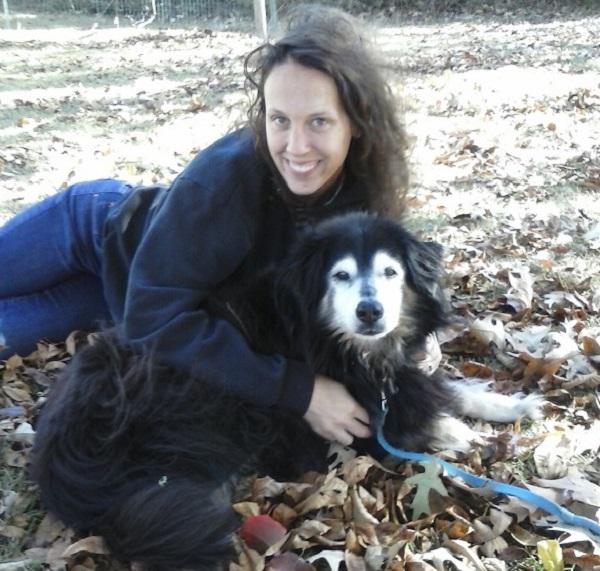 Courtney in World Golf Village
I currently do most of my pet sitting in the World Golf Village area. I have always been around pets and had a soft spot for them. There is something special about the relationship that you share with your pet, something that is not always found elsewhere. So, when I moved away from home I immediately went to the humane society to get my own dog, Mya. She is 12 now and everyone has a guess at what breed she is. My guess is an Australian shepard/border collie mix. One thing I do know is that she had been an amazing dog and very accepting of the husband and children that followed her. I have been a stay at home Mom for ten years and was excited to get the opportunity to go back to work and work with animals. I enjoy camping, hiking, reading, and crocheting and hopefully, I get the chance to take care of your pet!
Donna in St. Johns
I live off of the 210 corridor in St John's County. I am a new addition to Dog Days & Cat Naps (2014) and I am so happy to be a member of their team!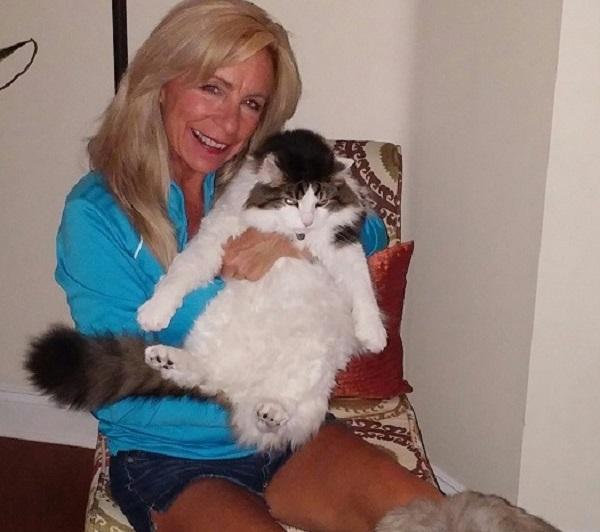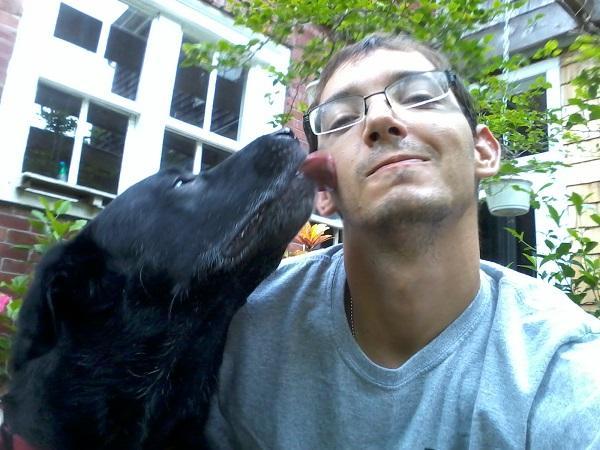 Adam in St. Augustine
My family always owned dogs while I was growing up. I'm very comfortable around dogs and cats. I really enjoy being around animals. I love to exercise and people are always telling me I have a special connection with their pets. Very often people have expressed surprise that their pets like me so much as they usually don't like strangers. I am currently a student working on my degree.
Lisa in the Intracoastal West area
Hi everyone! My name is Lisa and I have been with Dog Days and Cat Naps for over 10 years. I mainly pet sit in the Intracoastal area but I have and will go wherever I'm needed…to the Beaches, Southside, Arlington and beyond! I love all pets and I am an avid cat person and have several of my own. My husband Jim also pet sits and dog walks in the Intracoastal West/Beaches areas.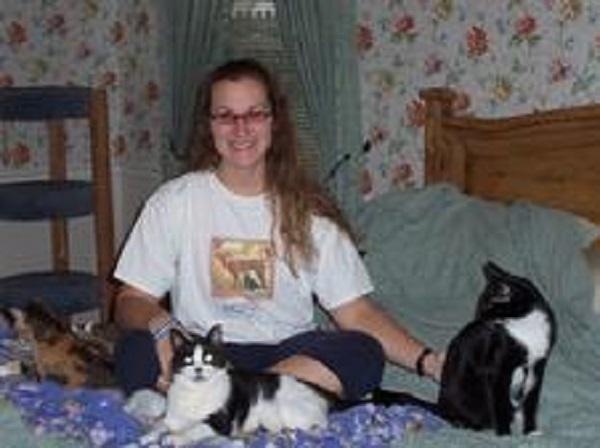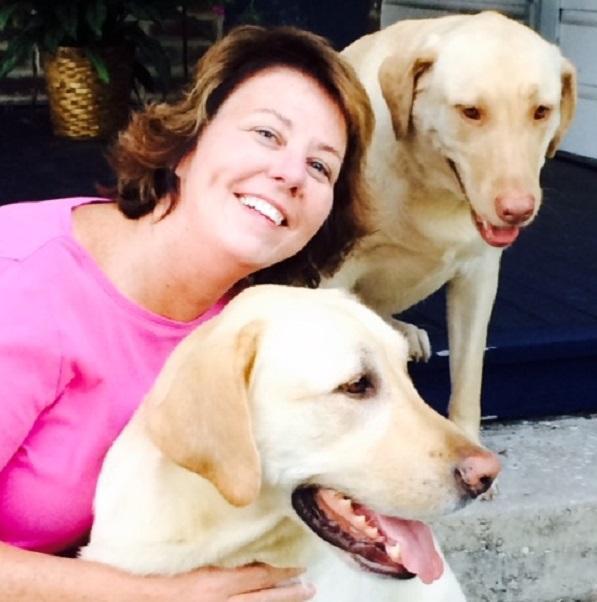 Jessica J. in Riverside
I am an animal lover! Dogs and cats (along with some hamsters and fish) have always been a part of my life. Presently I have 2 dogs and 3 cats, plus I feed a wide variety of feral cats on my front porch. I love all of their unique personalities and the companionship they provide. Pet-sitting provides me with the opportunity to give others what I know is appreciated during their time away: food (of course!), love and attention.
Pet Care in Mandarin
I was born in Ukraine. I was a dancer, then I was a dance teacher. But I always loved animals. I have worked as a pet sitter for over 10 years with Dog Days & Cat Naps and I am really enjoying my job. I love to dance, hike, to play piano, to read a book and more. I am the owner of 2 dogs, 3 cats, and 2 birds.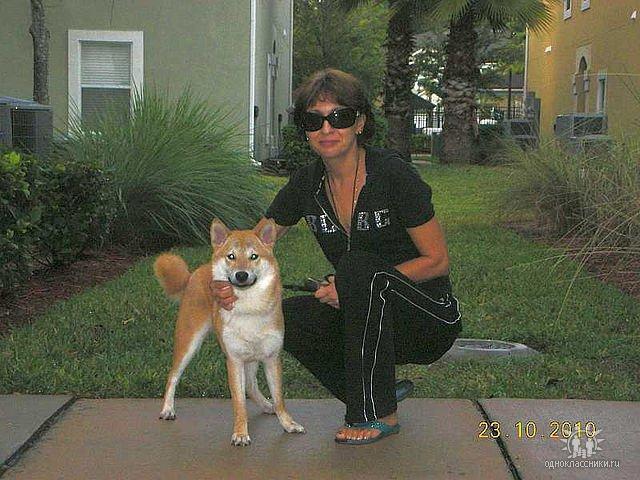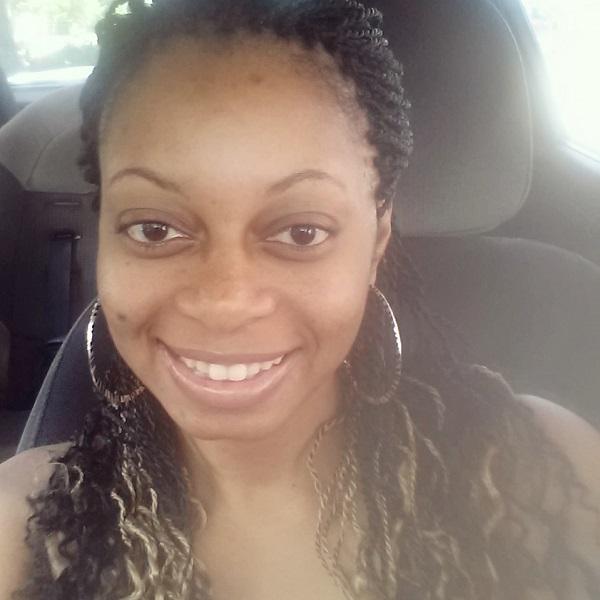 Pet Care on the Northside
Hi! I work as a Veterinary Technician full time. I have 1 dog, Emerald, and 2 cats, Diamond and Crystal. I've been working in the veterinary field for over 10 years and I am currently in school working towards my Bachelor's in Veterinary Management. I have been pet sitting with Dog Days for many years and will take excellent care of your furry family members!
Lisa in Jacksonville Beach
Hi, I'm Lisa. I have been pet sitting for Dog Days for one and half years. I have trained and showed dogs in obedience in the past. I also showed horses years ago and love all animals... I have three dogs and a cat so I know how much love your fur babies need while you're not with them... :)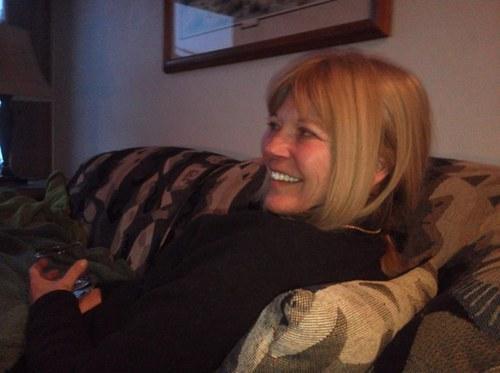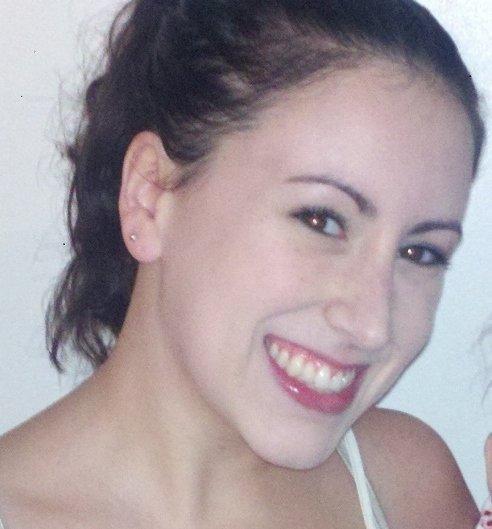 Lauren in Gainesville
Hello everyone, I'm Lauren, mommy to two children and three furry, cat babies! I got my first cat from the Gainesville Humane Society over 4 years ago; the other 2 I rescued as one-day-old kittens from my backyard, nursed them, and raised them to be my spoiled little shadows that they are today. I have been pet sitting with Dog Days since March 2014. I have a love and respect for all animals, and, if I have the pleasure of taking care of your own furry babies, I will always treat them like they were my own!